Ionic Woocommerce – Universal iOS & Android Ecommerce / Store Full Mobile App
#1 ionic shopping app item with 40+ screens and more are coming…
Universal iOS & Android Ionic Woocommerce Full Mobile App

Best App for Fashion, Electronics, Grocery, Restaurant…

Multiple Styles for Home & Categories Pages

Support 99%+ Payment Gateways

100% Support for Coupons, Tax & Shipping Cost

Well Commented Clean Code
Supported Popular Plugins (Dokan & WC Multi Vendor, Reward Point, WPML, Multi Currency)

Compatible with all product types (Single, Grouped, Variable, External / Affilate Product)

Multiple Checkout Process Options

OneSignal Push Notification

Manage Orders, Delivery Tracking Feature & Cancel Order Option

Well Documentation & Help Center
A great app starts with the right mobile app development technology. We used latest tools with advance techniques.
Platforms
Application is now launched with woocommerce, it's have fully packed of advanced ecommerce components to manage large scale ecommerce store and with Woocommerce admin panel that supports all the woocommerce features.
IonicEcommerce Application is fully customizable with limitless possibilities. Also we have plan to integrate the app with other popular platforms likes Magento and Opencart.

Customize Interactive Theme
Ionicecommerce Application is built using Sass and it's giving application more advance features. Simply changing the variables values change all the look and feel of the application with out changing the css of the application. We can easily customize the colors of the application. Sass generate the css file of the app on run time.
Features
IonicEcommerce application comes with all necessary features that's fulfill all the requirements of the modern ecommerce platform. App has multiple Language Support with Right to Left layout, you can add any language for any Country. Multiple payment methods with multiple shipping options including Paypal and Stripe for payment along with USPS shipping to dispatch in any part of the world. Flexible App Design makes it compatible for any type of product. Fully customizable theme and app comes with multiple home layouts, category page styles, news and with all necessary pages.
More E-commerce Feature
Dokan Latest wordpress plugin providing excellent features and resilient to seller just to signup and sell their digital as well as physical products.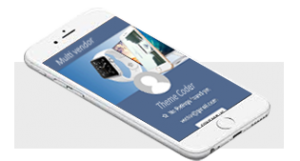 WC vendor Plugin allows frequent vendor to sell their product on your store. Vendor can add bank details get notifications about the sell.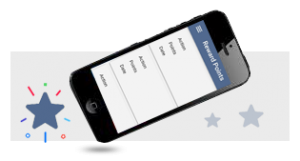 Reward point enabled in product which provides the customers to get reward on buying from App they can also use these Reward points in buying other things from App.
Multilingual plugin enable different language support all across the world. This plugin can translate your content in more than 40 languages. It is compatible with mostly WordPress plugin.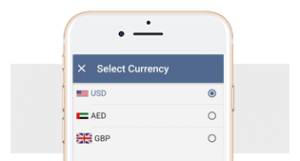 Multi currency plugin allows to switch between different currencies according to region. It provides the all facilities of conversion from one currency to other.
Delivery tracking plugin enables which works immaculately with about every carrier. It notified both customer and supplier about the current position of parcel.
Paypal, Braintree, Stripe are the payment Gateways integrated in App.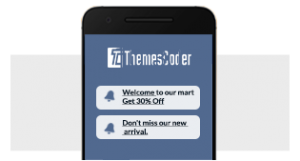 Enhance your business with Notifying your customer with latest updates and offers.
Scratch the code and get stunning Discounts and offers.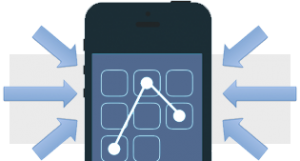 Deep Linking is the use of hyperlinks to distinct indexes.
Installation & Customization
We provide professional web and app development services along with app submission on apple and android stores. We handle the configuration and building process of your app. Don't worry about all the technical requirements. Just contact us and get everything done. We will go through the whole submission process for you. You'll only have to provide your requirements, we will take care of the rest.
Installation Services
Al though our handy solution pack is quite easy to handle. We have created a very precise and comprehensive user manual for guidance purpose, yet, if you still want to avoid and refrain from technical glitches, our virtual technical support team is always there at your service. We charge $300 fee for entire installation process without any additional fees or hidden charges. Feel free to contact us in case of any query regarding installation process.
Phase 1 – Android and IOS Application Configuration and Testing
Information needed
1. WordPress Admin Panel Details.
2. App Name.
3. Package Name.
4. One signal Credentials .
5. Firebase credentials.
6. Facebook App Credentials.
7.  Color code (Primary & secondary)
8. Privacy Policy, Terms & conditions, About us.
Images needed

1. Logo Source file (500 × 75)

2. App Icon (1024*1024)
3. Intro 5 images  (370 × 641)
4. Splash Screen (2732*2732)
5. Intro background image (1440 × 1208)
Phase 2 – Application Submission
Android Application submission
1. PlayStore Account Details
2. Short description
3. Full description
4. 1024 w x 500 h Feature Graphic Banner
5. Application's Screenshots.
6. Play store Icon (512*512)
7. Android Key (If you have).
iOS Application Submission
1. Apple developer account
2. Screen shot of the application (optional)
3. Primary Language
4. Category( https://developer.apple.com/app-store/categories/)
5. Copyright
6. Availability(territories)  (optional)
7. Promotional text (160 character max)
8. Short Description
9. Full Description
10. Marketing URL  (optional)
11. Keywords
12. Support URL
13. Phone Number, Email, First name, Last name, Address, post code, State
Customization Services
Once you are done with the installation services, further detailed customization is yet another important part. If you want to enforce some tailored changes in the product, for instance, addition of some certain plug-ins, and, addition or removal of some features, our technical support team would dedicate its flawless services for a mere $30/Hour for as long as you want for the changes to take effect.
Testimonials
We prefer relation building over monetary gains. Our clients are our biggest asset. Have a glimpse of how they acknowledge our services.
Very nice Ecommerce script with many features and very well designed. Developper is always helping buyers. Good job
Very good, and very flexible application to use. If you have limited understanding with Ionic framework but have knowledge about software systems, this is the best you may found.
Easy to customize and full ecommerce feature such as online payment – 5 stars app
A complete e-commerce app. Customer support is also fine 🙂 . Design Quality is perfect I think.
Simply Great App, flexible and the support are very responsive and helpful.
Thank you very much to the creators of the program. It is the most convenient and functional of all analogues! Thanks for the support!